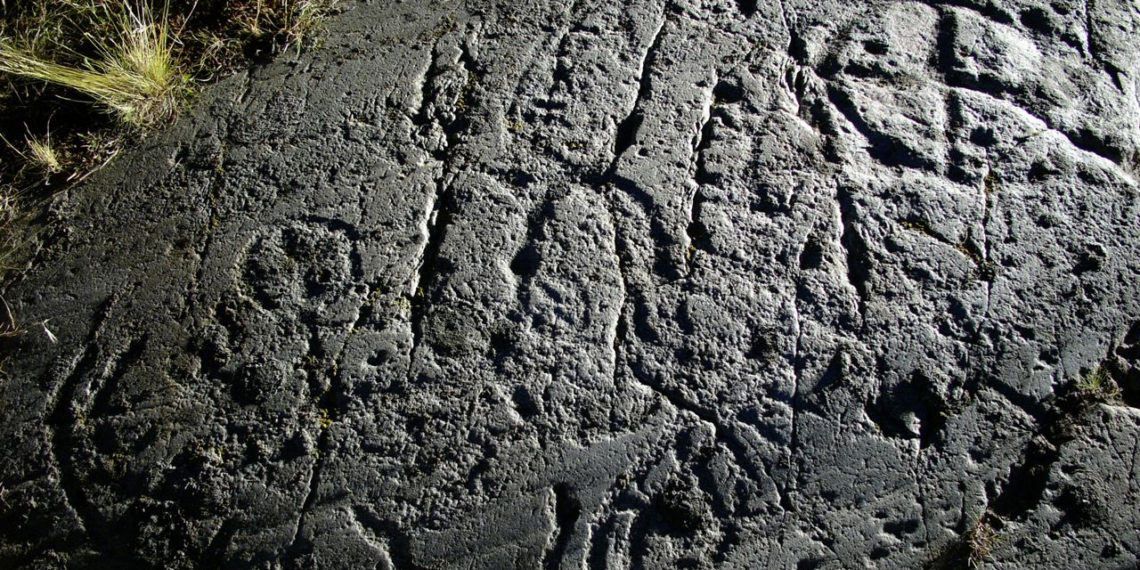 Österlen rock art in minibus
Join us on an exciting and educational journey out to Österlen rock carvings. Our modern, air-conditioned minibus takes you to the unique rock carvings premises in the landscape of south east Skåne. For a total of four hours you travel with archaeologist Ann-Louise's Ferngård as both driver and guide. The rock carvings are unique to Skåne and we will see human figures, axes, ships, horses, solar and much, much more.
With the landscape passing outside the car windows, the guide tells you about the exciting things that pass from all over our history. When the minibus stop at a rock art site, we focus primarily on the Bronze Age people, their lives, the view of death, the mythological fairy tales and, above all, how the rock carvings fit into all this. The motifs are explained by archaeologically-excavated objects and historical texts from southern Europe.
You share your experience with only a maximum seven other participants, giving you a unique access to both the guide and the rock carvings. The experience is performed in Swedish or English depending on the group's wishes.
---
13/4, 27/4, 10/5, 17/5, 24/5, 31/5, 7/6, 14/6,
16/8, 23/8, 30/8, 6/9, 13/9, 20/9, 27/9, 4/10, 11/10, 18/10
Must be preebooked!
1 350 SEK/person
---
Loading…
---
What you can expect
The bus tour gives you access to Skåne's most abundant rock carvings area, Österlen. We visit the rock carving in Järrestad, the largest rock carvings panel with over 1 200 petroglyphs, the Simrishamn sites, 250 and about 100 petroglyphs and then the rock art site in Gislöv with about 65 pictures. objects, sounds and clothes bring us closer to the people who once chopped their petroglyphs into the rocks. The Bronze Age becomes our main time period, but the Stone Age and Iron Age will of course also be touched.
Rock art site in Simrishamn, the rock of the Axes, is the second largest panel in southeastern Skåne. With 250 petroglyphs and the one with the most different motifs, this rock is an experience. Here you find horses, human figures, ships and, of course, axes.
After a short walk of 15 minutes we reach Stenkilsristningen. There are several different ships and eye contact with the Danish island of Bornholm has been very important here.
Brage stones in Gislöv is a little but exciting panel. With an incredible amount to tell, it is embedded in a fantastic burial landscape.
The rock of the Dancer the rock art site in Järrestad is situated in a magical landscape next to a bog and with graves right next to it. The largest rock art panel that contains more than 1 200 petroglyphs from about 1 800-500 BC.
Including
Archaeologist Ann-Louise S Ferngård as Guide and Driver
Seat in comfortable and modern minibus
Rock art site in Järrestad (Dancer's Hob)
The rock art sites in Simrishamn (the rock of the axes and the Stenkil carving)
Rock art site in Gislöv (Brage stones)
Exclusive
Transport to and from the start and end point.
Food
Drinking water
Departure/return trip
Begins and ends at Simrishamn station, Stenbocksgatan 7, Simrishamn
Additional Information
Not for children under 12 years
Not handicap accessible