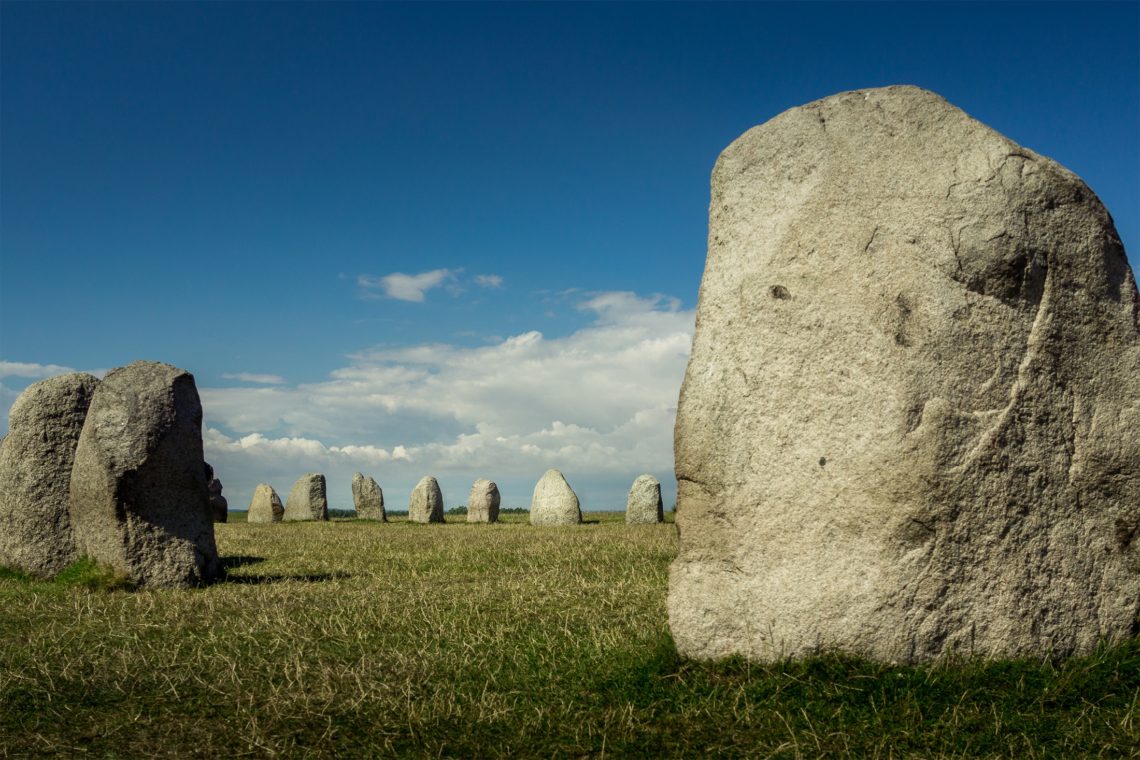 Ales Stenar, rock art site in Järrestad and Kiviksgraven
Join us on an archaeological all-day trip to three of south-east Skåne's most interesting and important archaeological sites. You travel in our modern and air-conditioned minibus with archaeologist Ann-Louise S Ferngård as both chauffeur and guide. We visit Ales Stenar, rock art site in Järrestad and Kiviksgraven.
With the Österlen landscape passing outside the car windows, the guide tells you about the exciting things that pass from all our history. We build all our knowledge based on scientific archaeological excavations and published reports, books and articles from the universities.
You share your experience with only a maximum of seven other participants, giving you a unique access to both the guide and the sites. The experience is performed in Swedish or English depending on the group's wishes.
---
12/4, 26/4, 6/5, 13/5, 20/5, 27/5, 3/6, 17/6,
12/8, 19/8, 26/8, 2/9, 9/9, 16/9, 23/9, 30/9, 7/10, 14/10
Must be preebooked!
1600 SEK/person
---
Loading…
---
What you can expect
The bus tour gives you a unique access to the three main archaeological sites along with an archaeologist.
Ales Stenar Is the Nordic region's largest standing ship. Situated at the edge of a steep, it has a fantastic view of the Baltic Sea. Ales Stenar is dated to about 600 E. Kr. But we can also reveal the site's lesser-known archaeology that is returning us to the Stone Age.
Rock art site in Järrestad, also called the Dancer's rock, is located in a magical landscape next to a bog with graves right next to it. The large rock carvings panel that contains more than 1 200 pour images from about 1 800-500 BC.
Kiviksgraven, also known as the Kings grave, is Scandinavia's widest Bronze Age cairn. The rock carvings found on the rocks of the cist in the centre make it unique, the only one of its kind. A large excavation 1931 gave material that is still used today for new research into the cairn and its history. Here you also find Café Sågmöllan with museum shop and the area's tastiest coffee according to many!
Inklusive
Archaeologist Ann-Louise S Ferngård as guide and driver
Location in comfortable and modern minibus
Ales Stenar
Pour carving in Järrestad (Dancer's Hob)
Kiviksgraven
Exclusive
Transport to and from the start and end point.
Food and coffee
Drinking water
Departure/return trip
Starts and ends at Simrishamn station, Stone Street 7, Simrishamn
Additional Information
Not for children under 12 years
Not handicap accessible